Joint Light Tactical Vehicle

JLTV
Joint Light Tactical Vehicle – JLTV
Oshkosh is JLTV. Anything else is something less.
When it comes to protecting our troops, there's no substitute for experience. Based on decades of tactical wheeled vehicle engineering and manufacturing experience, only the Oshkosh® Light Combat Tactical All-Terrain Vehicle (L-ATV) delivers next-generation performance to serve the JLTV mission.
It's the trusted solution that's designed, built and backed by over 100 years of vehicle production, integration and life cycle know-how to keep ground operations moving.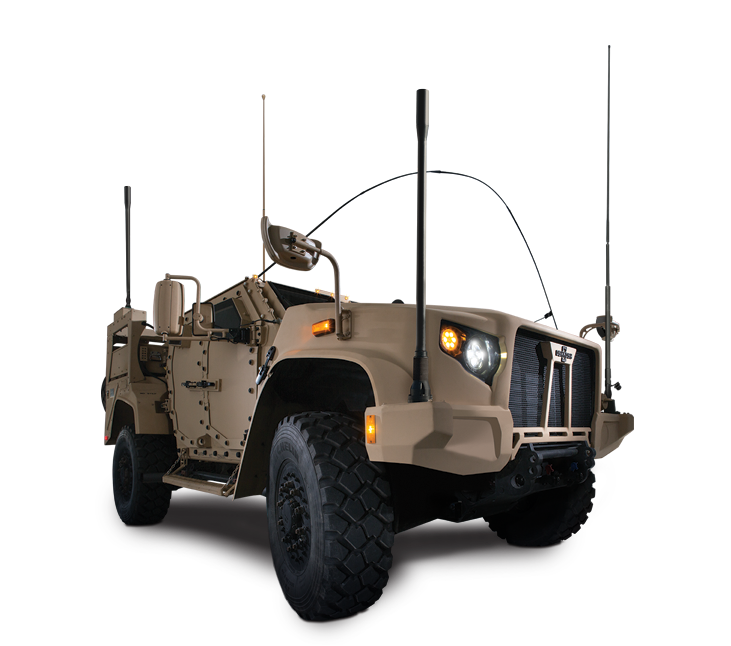 CUTTING-EDGE
CONTROL
FOR OPTIMIZED
MOBILITY.
Learn More
Take on the world's toughest terrains with the next generation of the most advanced suspension – TAK-4i™ intelligent independent suspension system*.
20 inches (508 mm) of wheel travel for improved off-road mobility
Adaptable suspension can be raised and lowered to meet transportability requirements using interior controls
Unprecedented levels of off-road performance for future requirements
High-performance disc brake solution
*Patent pending

The Oshkosh® Core1080™ comprehensive approach to crew protection provides troops with greater survivability and more confidence when they're needed most.
Advanced, integrated designs proven to increase survivability and give troops the confidence they need to complete their missions outside the wire
Mature, effective, battle-tested system provides greater crew protection and survivability
MRAP-level protection from underbelly blasts
Multi-faceted design delivers the ability to scale and evolve as operating environments change
Learn More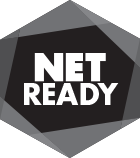 Ready to bring the network to the mission
Only Oshkosh Defense vehicle experts have a unique understanding of both world-class vehicle design and C4ISR systems integration to give troops leading-edge technology on the battlefield.

As a result, Oshkosh vehicles like the successful M-ATV (shown left) and the troops that use them are connected, protected and ready for every mission.
RESPONSE, SPEED AND POWER WHEREVER THE MISSION LEADS.
Whether traveling over hazardous terrain or unpaved roads, the L-ATV's digitally-controlled engine maintains steady and reliable power that Soldiers and Marines rely on to keep their missions moving.
Greater versatility and efficiency
Improved fuel economy in both idle and operational modes
Power train adapts to different operating conditions
Optimized engine power-to-weight ratio to provide superior acceleration, mobility and speed on grade capability